Get CPR Certified with
CPR Certification Little Rock
CPR Certification Little Rock provides the best Little Rock BLS CPR Certification from an American Heart Association Certified Training Site. Book an AHA BLS CPR class today.
CPR Classes
CPR + First Aid Classes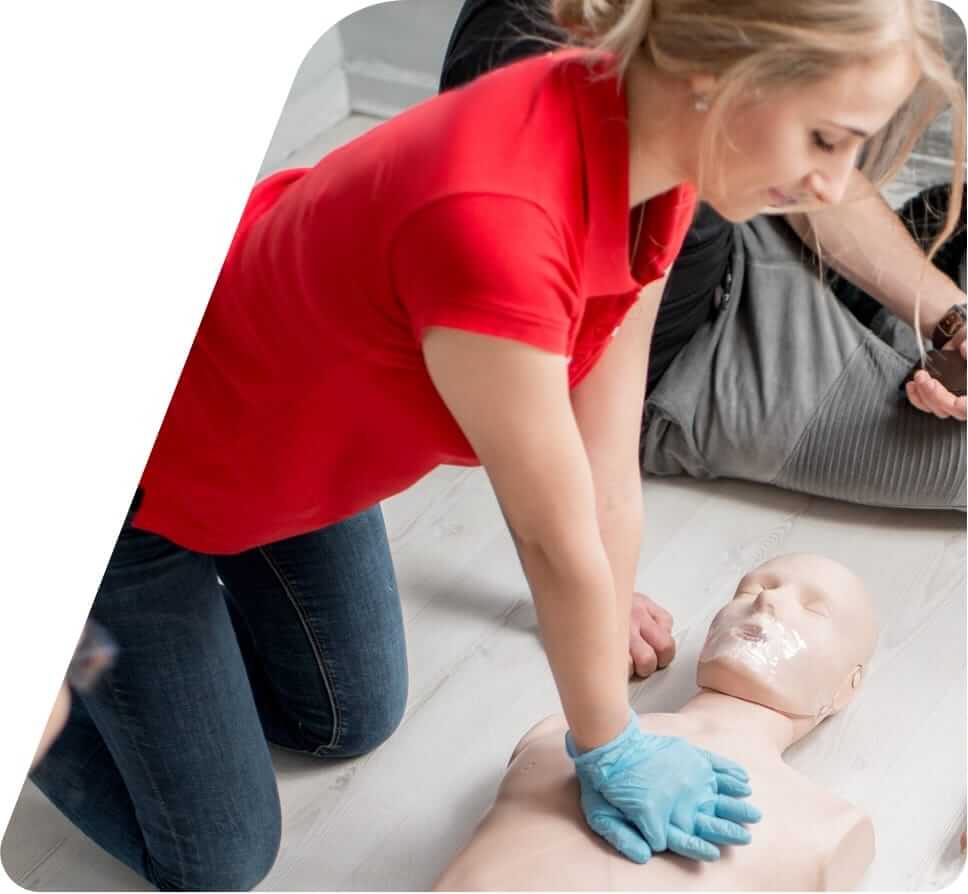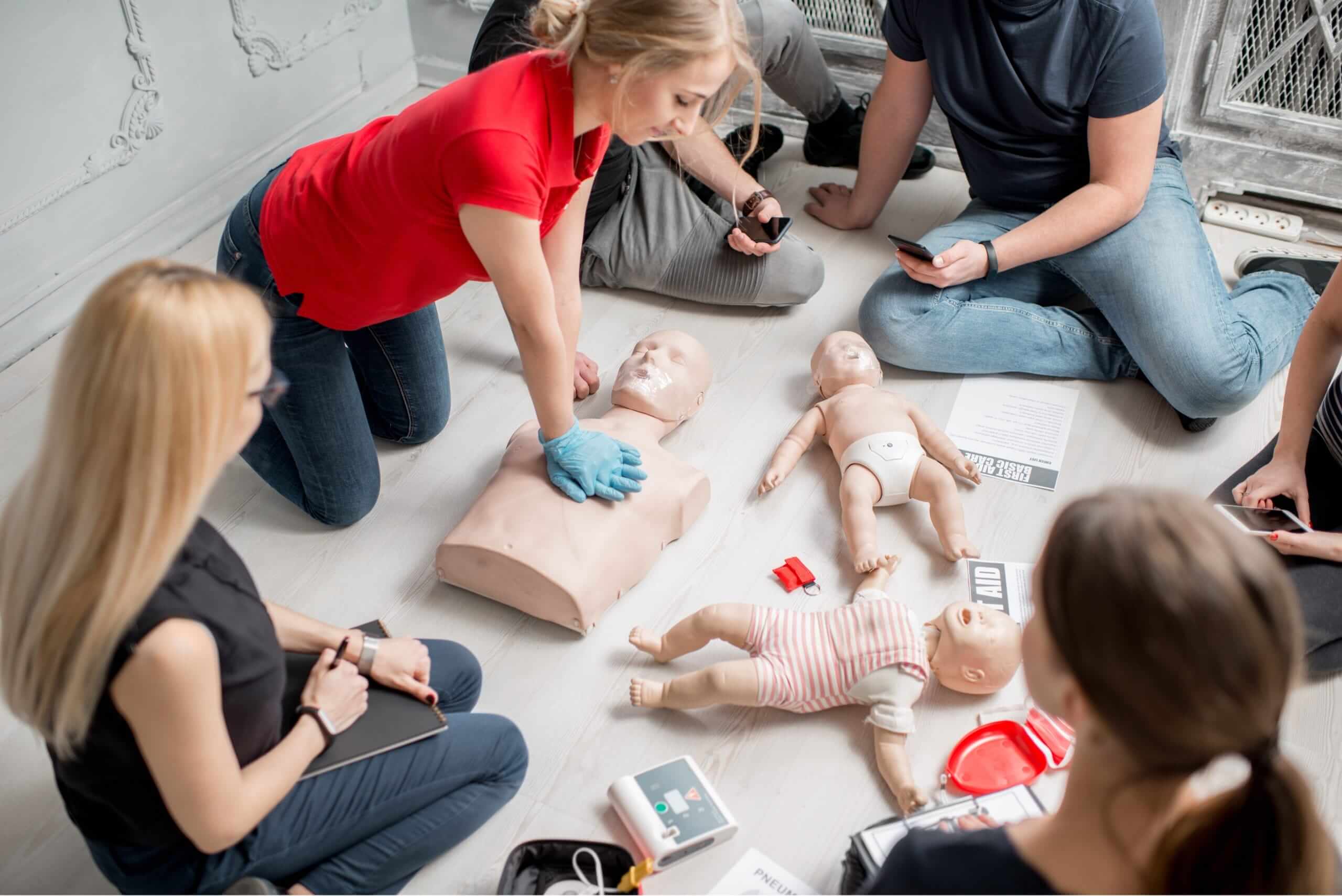 Same Day
CPR

Certification Card
Top Rated American Heart Association AHA BLS CPR Classes in Little Rock, AR
If you're looking for the most comprehensive BLS certification, you've come to the right place. CPR Certification Little Rock can provide you and your coworkers, family, or friends with this incredible life-saving training. We offer American Heart Association (AHA) courses that cover Basic Life Support (BLS), Automated External Defibrillator (AED) use, and Healthcare Provider Cardiopulmonary Resuscitation (CPR).
BLS CPR & AED Classes
$59.95
American Heart Association AHA BLS CPR and AED Certification
CPR certification is essential for anyone who works in a public setting or wants to be prepared to respond in the event of an emergency. Our individualized CPR classes are the best and are priced reasonably so more people can obtain it.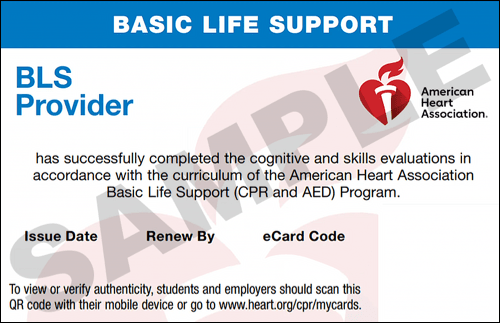 BLS CPR, AED + First Aid Classes
$79.95
American Heart Association AHA BLS CPR and AED Certification & First Aid Certification
At CPR Certification Little Rock, we understand that in an emergency, every second counts. We offer First Aid and CPR classes that are designed to give you the mastery and certainty you need to respond effectively. We're here to help you be prepared for any emergency that comes your way.

CPR Certification Little Rock Locations
Little Rock's Best CPR Certification
Know CPR. Make a difference. Save a life.
Becoming American Heart Association certified is a critical skill that can help to save thousands of lives yearly. CPR Certification Little Rock offers training at our facilities and on-site for your mid to large-sized groups. Our certified trainers ensure that you are ready to confidently use your BLS, CPR, and AED skills, and we can give you the best life-saving training, whether you're going through the training for the first time or are being recertified!
What is CPR?
Cardiopulmonary resuscitation (CPR) equips you to be able to assist someone who's critical until the first responders arrive. It is a lifesaving technique that uses rescue breathing and surface chest compressions to help revive a person who has faced cardiac arrest, heart attack, stroke, or drowning.
If you're unsure about completing CPR training, understand that —
You will likely use your knowledge on a person you know.
Many victims of heart disease appear healthy.
Four out of five cardiac attacks happen at the person's residence.
Whether you need to be trained for a job or simply want to know this valuable information, we can give you the best training to confirm you're confident in helping to save a life.
What to Expect in Your CPR Course
Our CPR AED certification CPR training will give you the skills and confidence you need to act in an emergency. You will learn how to correctly perform chest compressions, provide rescue breaths, find the pulse, and recall the seven steps of CPR. Additionally, you will be trained to work with adults, children, and infants using the latest American Heart Association (AHA) guidelines. With our American Heart Association CPR and BLS, you will be prepared to handle any emergency situation.
All employers and organizations accept CPR Certification Little Rock, including —
Nurses, RNs, and CNAs
Hospitals
EMT/Paramedic Companies
Home Health Aides
Nursing Schools and All Other College Programs
Nonprofits like the Boy and Girl Scouts of America
Firefighting and Other Municipalities
Personal Training Facilities and Gyms
Daycare and Other Caretakers Schools (Private and Public)
Hospitality Industry
Construction Sites
Why Train With Us?
There are some great reasons why people choose to become CPR certified with us! Here are a few —
We provide instructor-led, hands-on training to bolster your confidence.
Our classes furnish the most widely known and accepted CPR certification.
You receive your AHA BLS CPR card and your CPR Certification Little Rock First Aid card the same day as your class.
FAQS
How do I complete the CPR training?
After you finish your online registration for a CPR class, there is no prep required! You will be AHA BLS CPR and AED Healthcare Provider certified after completing the training and the testing.
How much does it cost to become certified?
Our CPR classes are $59.95, and our First Aid + CPR classes are $79.95.
Although some CPR programs may seem less expensive, they can potentially have hidden fees or don't include all essential elements. These programs will include training, skills check-off, exam, and certification card, with no additional costs.
When will my certification expire?
You must retake your class to stay OSHA and employer compliant before the card expires, every two years. If your certification is about to lapse, sign up for one of our classes for peace of mind.
How can I renew my CPR certification?
Any of our CPR classes will satisfy CPR certification or renewal. Simply sign up today for the class you want!
Can anyone take these courses?
Yes, everyone is welcome, and we have no prerequisites for you to join any of our courses.
What do I have to do to earn the CPR certification?
To earn CPR certification, simply attend the class, complete a skill check, and pass the written quiz.
How long do the CPR classes last?
Class times are approximately 3 hrs.