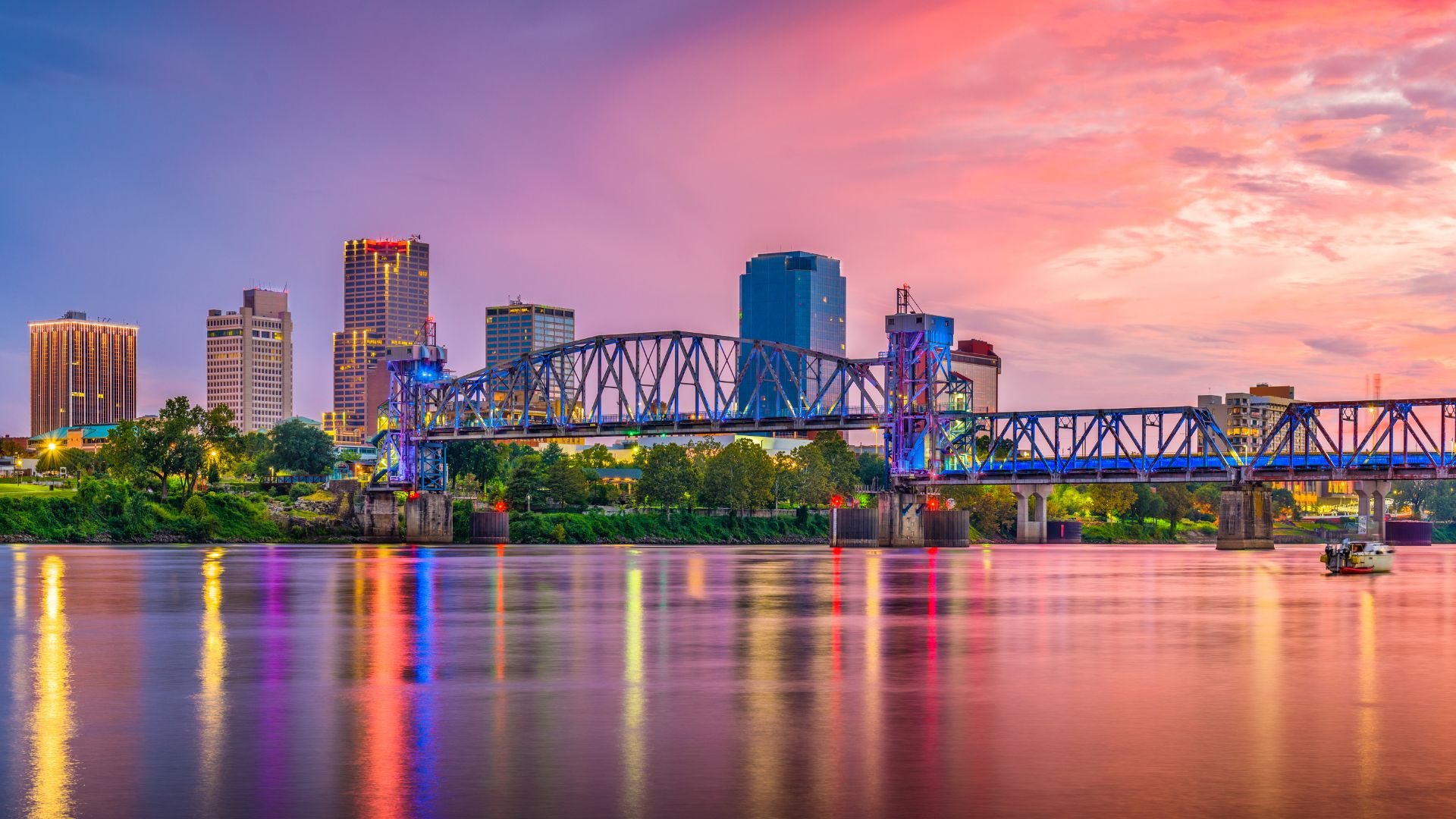 As with any other state across the US, Arkansas complies with the active CPR guidelines by the American Heart Association. The last update on the guidelines was done in 2020, and the state took all the necessary measures to align its policies with the new scientific findings and recommendations.
However, Arkansas also has specific guidelines for the work of different businesses, professionals, and institutions. Similarly to other states, such as Missouri, Pennsylvania, or Kentucky, Arkansas has a broad program for raising Cardiopulmonary Resuscitation (CPR) awareness and making it a mandatory first aid skill for almost all citizens.
Here, we'll analyze precisely this – what are the state CPR guidelines for Arkansas, the legislative, and the recommendations? And last but not least, how can you acquire a CPR certificate for yourself or your enterprise? Keep reading to find out more.
The Law on Automated external defibrillator (AED) Devices & CPR Programs
In 2010, the state passed and adopted legislation on mandatory school-based AED devices and CPR programs in Arkansas public schools. The legislation aims to reduce the risks of sudden cardiac arrest, choking, electrocution, or any other emergency that can happen at the school's premises. 
This law obliges all Arkansas public schools to have available and functioning automated external defibrillators with employees trained to use them. Furthermore, as of the school year 2011-2012, the state also requires all public schools to have a member or employee who has successfully finished a CPR certification course.
The legislation outlines the need for members or employees to acquire CPR skills and knowledge by enlisting in certified CPR and defibrillation classes. Staff trained in performing CPR or defibrillation procedures should also be competent for effective coordination with emergency medical services (EMS).
In this way, the state strives to protect children of different ages from suffering fatal emergencies, such as cardiac arrests, allergic reactions, choking, or electrocution. The AED and CPR can be lifesaving, especially for developing persons and of school age.
CPR Graduation Requirements
In 2013, the General Assembly of the state of Arkansas passed and adopted a bill on mandatory CPR training for children visiting public schools. The specified age of these children is between grades 9 and 12. 
House Bill 2224 specifies that – as of the school year 2014/2015 – all students must have psychomotor skills for performing a high-quality CPR procedure before graduating. Moreover, the bill states that the relevant institutions will recognize only the courses provided by organizations, such as AHA or the American Red Cross.
However, House Bill 2224 states that public high schools can also implement programs by other recognized institutions. Some other recognized organizations providing CPR classes in Arkansas are the National Safety Council, American Safety and Health Institute, etc.
The bill hasn't been updated since, but it aligns Arkansas's CPR guidelines with other states like Kentucky, Florida, Pennsylvania, and others. Additionally, this legislation increases the chance of bystander CPR performance and the will to help others when help is most needed. 
Jobs That Require CPR Certification in Arkansas
Similarly to other states, Arkansas has its list of professions and businesses requiring a CPR certificate. Some enterprises and organizations must certify all or almost all of their employees, while others can acquire CPR certificates only for a part of their workers.
Effective on a national level – transposed into Arkansas's legislative – are the OSHA standards regarding mandatory CPR certification. The Occupational Safety and Health Administration by the United States Department of Labor obliges all companies operating in general construction, the electricity sector, maritime, and logging to certify their employees.
Companies in Arkansas should also comply with these OSHA standards if they want to operate per the law. It's repetitive but worth mentioning that the Occupational Safety and Health Administration recognizes only the certificates issued by AHA, American Red Cross, NCS, and similar organizations.
Furthermore, as any other state, Arkansas specifies its scope of professions which should acquire a CPR certificate. Following are some of the businesses and workplaces which must have a certificate:
Any industry where customers or employees may need emergency aid: construction, logistics, retail workers, and manufacturing;
All employees of dentist offices: dentists, receptionists, administrative workers, and even financial specialists working at the premises.;
Anyone who works with elderly or disabled persons: charity workers, nursing home and long-term care workers, volunteers;
First response workers: firefighters, policemen, and other emergency services;
Sports coaches, fitness trainers, and athletic instructors;
Babysitters, nannies, Head Star teachers in elementary and high schools, etc.
It's good to know that not all professions demand the same competence level and skills. For example, babysitters and nannies should master the performance of child and infant CPR. On the other hand, construction or retail employees should obtain a certificate for performing adult CPR procedures.
Mandatory CPR Training For Child Care Providers
According to the Child Care and Development Block Grant (CCDBG) Act of 2014, childcare and development employees must obtain a CPR certificate for performing child or infant CPR. There're numerous training requirements for these workers, and some of the more important ones are:
Minimizing the risk and prevention of infectious diseases
Prevention and avoiding allergic reactions and choking
Proper storing and handling of hazardous materials that could cause emergencies, etc.
These requirements are complementary to the CPR certificate issued by a relevant organization, such as the American Heart Association or the American Red Cross. The childcare providers must go through the whole process of theoretical and practical training to obtain a certificate.
Additionally, their skills must be tested in person by a certified CPR instructor and evaluated accordingly. CPR instructor courses are also available throughout Arkansas, and training centers usually offer them for a price slightly higher than the basic First Aid, AED, or CPR classes.
Arkansas CPR Certificate Renewal Requirements
The renewal process is another aspect of answering your question – what are the state CPR guidelines for Arkansas? Simply put, the expiry date of your or your organization's CPR certificates in Arkansas is two years.
AHA specifies this timeframe because of the regular updates and changes in its guidelines and recommendations. Each 1 to 2 years, the American Heart Association updates its guidelines based on the newest scientific findings and directions.
You can renew your or your organization's CPR certificates following the same process for acquiring the initial certification card. It's pretty straightforward – you'll have to apply for a renewal, get the materials, and proceed to the examination process.
Usually, there aren't many changes in the curriculum except the ones specified in AHA's guidelines. The learning process is simple and easy, and you can renew your certificate in days.
All Arkansas training centers provide CPR renewal services, and you'll usually pay a similar or slightly lower price than the initial certificate. The certificate renewal aims to freshen your skills in the mouth-to-mouth resuscitation to chest compressions ratio, when to avoid rescue breathing, how to perform CPR on different age groups, etc.
Final Thoughts
Arkansas is a state that emphasizes a healthy, safe, and protected working environment. Its guidelines extend to a whole array of different professions and business sectors. From dentists and childcare workers to sports coaches and fitness trainers – everybody has to acquire a valid CPR certificate.
On top of that, the state's institutions enforce mandatory CPR programs for public schools to raise youth awareness of this life-saving technique. What's even more interesting – these programs will also stimulate the youth's willingness and readiness to perform it in public places, at home, or on the school's premises.
Soon, we can expect the General Assembly of Arkansas to pass and adopt even more acts and bills broadening its CPR guidelines and requirements. These amendments and updates of the guidelines can be life-changing for all of us!